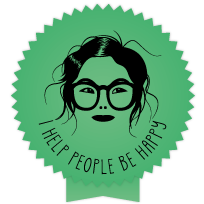 Agile Strides helps people and organizations to make a next step and it helps them to become happier in their work. For example, this can be done by improving how the teams work together, by improving the software development process, by helping people to become more engaged or by teaching them how to improve their own environment.
When people make a step and they inspect where they are and adapt before they make a next step, I believe people will constantly improve themselves. This is the Agile mindset.
Agile Strides helps people and organizations with workshops and coaching them in their daily activities on the job. Workshops and coaching are always done in an innovative and fun way, work should be fun!
---
As manager you will need to find a new role within the organization, teams are becoming self-managing. Management 3.0 helps you as in this. Making sure team members are engaged, motivated and developing themselves, that the team is able to improve their environment and all the customers are happy.
Agile Strides also offers support is in setting up or improving nearshore and/or offshore. From helping you selecting the location till recruiting and building your teams and in the end transferring to a local country manager.
When the people are onboard, it is essential to make sure they organize themselves in an efficient and effective way. Agile Strides believes in using practices from different approaches. Whatever fits the people and the organization, it can be a combination of Scrum, Kanban, Lean or whatever is necessary.
You would to know more about Agile Strides, or how Agile Strides can help you? Please contact me.