Confirmed
CONFIRMED - Management 3.0 Foundation Workshop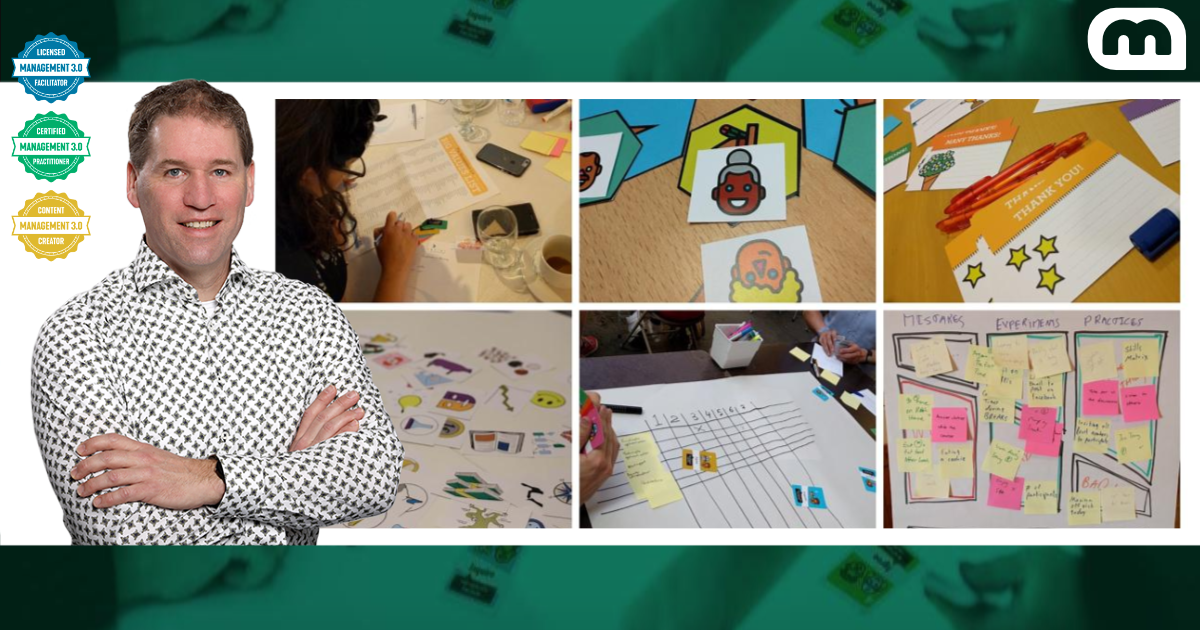 Vilnius, Lithuania
November 9, 09:00 —
November 10, 17:00 CET
Visit Management 3.0 Foundation Workshop if you want to know all the details about the workshop.

Why attend the workshop facilitated by me? I am one of the few facilitators who is allowed to facilitate all workshops offered by Management 3.0. I was the first facilitator with the Certificate of Practice, showing that I really applied the Management 3.0 practices. Furthermore, I am one of the few facilitators who also create new modules. The last reason could be that I am already involved in management for more than 15 years!
Included are also more than six months of support via email. You will get regular updates and challenges to make help you get and up running with Management 3.0.

Besides a lot of information, tools, and new insights. You will also get a Management 3.0 Team Box, a box with all the materials that you need to start using the practices in your team! Including a physical or e-copy of the books Managing for Happiness or #Workout and the book Doing It - Management 3.0 Experiences.

I will take all the materials with me; you don't need a laptop.

You won't need to prepare yourself for this workshop. The only thing is, maybe, to think upfront about which challenges you have in your organization regarding management.

Coffee, tea, and lunch are included. Please let me know if you have any special diet requirements for lunch.

We start at 9:00 and end around 17:00.

The workshop will be in English unless we all speak Dutch 😉. Materials will always be in English.

The workshop is organized by Agile Coach Lithuania and Agile Strides. Agile Coach Lithuania will take care of the registration process and also do the invoices.
By registering yourself, you are OK with me adding you to my newsletters and using your information for the invoice and evaluation.

Vilnius, Lithuania
November 9, 09:00 —
November 10, 17:00 CET